lab experiments
Measuring the life span of nixie tubes using the rigorous method we developed. Live feed from testing the IN-13 nixie bargraph tube included!

Quick and easy modification that can be done to be able to measure temperatures remotely from the thermNeon.
whitepapers
An investigation into a less known phenomenon affecting nixie tubes.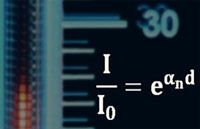 A look inside the fundamental workings of the IN-13 nixie tube.